Precision Oncology
Potential of Liquid Biopsy to Enhance Tumor Profiling Capabilities in Breast Cancer Management
In recent years, targeted next generation sequencing techniques have rapidly evolved to enable researchers to accurately detect changes that become evident in circulating tumor DNA (ctDNA).
Building on cell-free DNA (cfDNA) research toward using noninvasive methods in breast cancer management, Karen Page, PhD, of the Leicester Cancer Research Centre in the UK will join DarkDaily Wednesday, October 11, 2023, at 10:30 a.m., Eastern for "Precision Oncology: Potential of Liquid Biopsy to Enhance Tumor Profiling Capabilities in Breast Cancer Management."
STEPS TO ENHANCED TUMOR PROFILING CAPABILITIES
Dr. Page will share her experience in precision oncology research, in particular, value, applications, and approaches for achieving the complete picture of tumor heterogeneity in breast cancer. Dr. Page's research focuses primarily on liquid biopsy with automation enablement and subsequent molecular analysis for monitoring patients.

EARLY LOOK AT WORKFLOW WITH

LIQUID BIOPSY IN BREAST CANCER MANAGEMENT



At Leicester, Dr. Page leads the Shaw laboratory's next-generation sequencing applications. During the webinar, she will cover the design and scale of a pilot study executed between the core lab and collaborating centers; sample and workflow considerations, including automatable isolation of cfDNA from liquid biopsy samples such as plasma and urine; and more.
Sign up here to join the October 11 webinar with live Q&A.
Demonstration of liquid biopsies used to monitor clonal evolution and response to therapy through mutations and copy number changes in cell free DNA (cfDNA) will be discussed and outlined along with approaches to enable detection of somatic variants and copy number alterations in CTCs.
This free webinar, sponsored by Thermo Fisher Scientific, will explore liquid biopsy in breast cancer—as a noninvasive technique for informing the curable period, possible detection of acquired resistance, and potentially to help guide treatment decisions.
Key Learnings
Discover the value, applications, and approaches of using of circulating tumor DNA (ctDNA) for liquid biopsy research.

Explore workflow automation for blood processing and isolation of cell-free DNA (cfDNA), in addition to downstream cfDNA workflows.

Hear about approaches to enable detection of somatic variants,

copy number alterations

in circulating tumor cells (CTCs), and guided therapy.

Learn about applications where liquid biopsies can potentially offer a near complete picture of tumor heterogeneity.
Who Should Attend
• Clinical laboratory directors
• Oncologists
• Cancer researchers
• Cancer management teams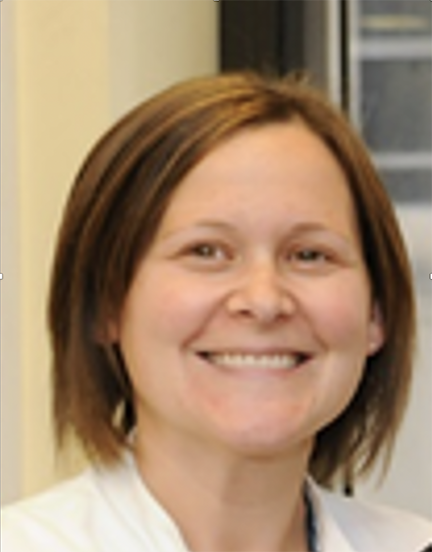 Karen Page, PhD
Research Fellow
University of Leicester, UK
Dr. Karen Page has worked in the field of cfDNA and liquid biopsy for over 20 years, primarily researching the role of liquid biopsies and their utility in breast cancer. Page focuses on early-stage disease, minimal residual disease, acquired resistance to endocrine therapy, and relapse. She was part of the working group that was the first to describe whole-genome analysis of cfDNA; a study recommended by Faculty 1000 (F1000) as "an example of bench to bedside science that might be useful in the risk assessment and the monitoring of cancer." As the lead in the laboratory for next-generation sequencing, she works closely with clinicians and industrial partners to organize, carry out, and deliver projects that involve testing new products, reagents, and equipment, or comparing methodology.