Unlocking RCM Potential
How AI Is Shaping
Revenue Cycle Management Workflow
While artificial intelligence garners a lot of attention within the clinical space such as digital pathology and next-generation sequencing, there continues to be a lack of understanding about how AI works within administrative functions that are critical to laboratory cash flow.
A comprehensive and strategic approach to data, automation, and AI can help laboratories, molecular diagnostic providers, and pathology practices:
1) Remove friction throughout their patient experience.
2) Automate prior authorizations.
3) Route errors based on payment risk or billing team member expertise.
3) Leverage AI to translate various payer responses into the most appropriate reason code and next actions.
Learn more from "Unlocking RCM Potential: How AI Is Shaping Revenue Cycle Management Workflow," a free Dark Daily webinar, sponsored by XiFin Inc.






THE DATA, AUTOMATION, AND AI JOURNEY



During the one-hour webinar, Jeff Carmichael, Senior Vice President of Engineering at XiFin Inc., speaks to the evolving possibilities that AI can enable specific to revenue cycle management in healthcare operations. Having worked with hundreds of labs over the past decade, Carmichael will share learnings from targeted AI projects, the need for automation as a foundation before applying AI, and the benefits of a more robust approach to AI-enabled RCM.
Sign up here.
Key Learnings
• See how various analytics and visualizations can help you determine where to focus your AI efforts.
• Gain an understanding of the practical applications of AI-enabled RCM workflow.
• Discover how AI can be applied to payer responses and the automation that can be garnered.
Who Should Attend
• Financial leaders and executives of independent and hospital outreach laboratories, diagnostic providers, clinical labs, molecular diagnostic providers, and pathology practices
• Healthcare leaders responsible for finance, IT, billing, and revenue cycle management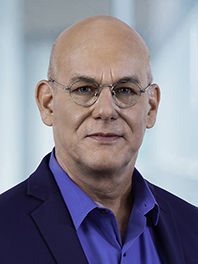 Jeff Carmichael
Senior Vice President of Engineering
XiFin Inc.
Jeff Carmichael's engineering leadership spans over 20 years and encompasses networking, security, and healthcare software and systems. Jeff brings a career-long focus on data-driven insights and prediction through advanced data modeling across several industries. Prior to joining XiFin, Jeff led worldwide software development for the network and security division of LSI Corp. He has held senior level leadership positions at several successful startups, and divisional leadership positions at Intel. Jeff holds a B.A. in mathematics from San Jose State University.