60-Minute Webinar Sponsored By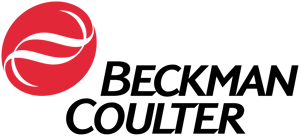 About this webinar
A lab's value is often based on how quickly and accurately it can process tests and produce results. When it comes to patient care, the lab is one of the foundational hospital departments that impacts patients from arrival to discharge. And with so many potential touchpoints, there's a large opportunity to improve outcomes.
Walk with our experts through a patient journey example—following a sepsis patient through the ED and ICU, until they are ultimately discharged—where we reveal laboratory processes that can proactively provide physicians with lifesaving information in a more timely manner.
Webinar viewers will learn how to identify risk for infection and sepsis using a hematology parameter, monocyte distribution width (MDW) for adult patients in the ED. The presentation includes how laboratories can implement reflex testing to increase bundle compliance with the Centers for Medicare and Medicaid Services (CMS) Sep-1 bundle. Lastly, viewers will learn how to apply these rules and processes to a hospital network environment for better clinical and operational outcomes at all clinical sites.
During this webinar, you will:
learn how to identify risk for sepsis using the monocyte distribution width (MDW) biomarker for adult patients in the ED
discover how to implement sophisticated reflex testing to increase bundle compliance
explore standardized network solutions that lead to better clinical and operational outcomes
Tobin Efferen, M.D., M.S.
Senior Medical Director, Medical & Scientific Affairs

Beckman Coulter
Tobin Efferen has practiced emergency medicine on the south and west side of Chicago for the past 15 years. Initially interested in marine biology, Tobin switched gears after a brief stint at the New England Aquarium in Boston. As a laboratory technician at a biotech startup in Connecticut, he performed both basic and translation biobehavioral research on novel antipsychotic compounds. After receiving a master's degree in neurobehavioral biology from NYU, he continued to the NYU School of Medicine for his M.D. He went on to complete a residency in emergency medicine at the University of Chicago. After graduating, he stayed on at Mount Sinai Hospital as an attending physician, covering both Holy Cross Hospital and Mount Sinai Hospital in the Sinai Health System. As the Assistant Medical Director for the Emergency Department, Tobin oversaw the quality program and was the Director of the clerkship in Emergency Medicine for six physician-assistant programs in the Chicagoland area. He now works part-time in the ED and full-time as a Senior Medical Director on the Medical/Scientific Affairs team for Beckman Coulter.
Hunter Bowen, M.S., M.B.A., CLS(ASCP)CM
North American Automation Marketing Manager

Beckman Coulter
Hunter Bowen is the North America Workflow and Informatics Marketing Manager for Beckman Coulter Diagnostics. Bowen earned an MS degree in applied data analytics from Columbia University, an MBA from the University of Arkansas at Little Rock, and a BS in clinical laboratory science from Arkansas State University. Prior to joining Beckman Coulter, Bowen worked as a laboratory department head for a large hospital network in central Arkansas and was responsible for the core lab's central processing and point-of-care sections.
©2022 Beckman Coulter, Inc. All rights reserved. Beckman Coulter, the stylized logo, and the Beckman Coulter product and service marks mentioned herein are trademarks or registered trademarks of Beckman Coulter, Inc. in the United States and other countries. All other trademarks are the property of their respective owners. 2022-10716.