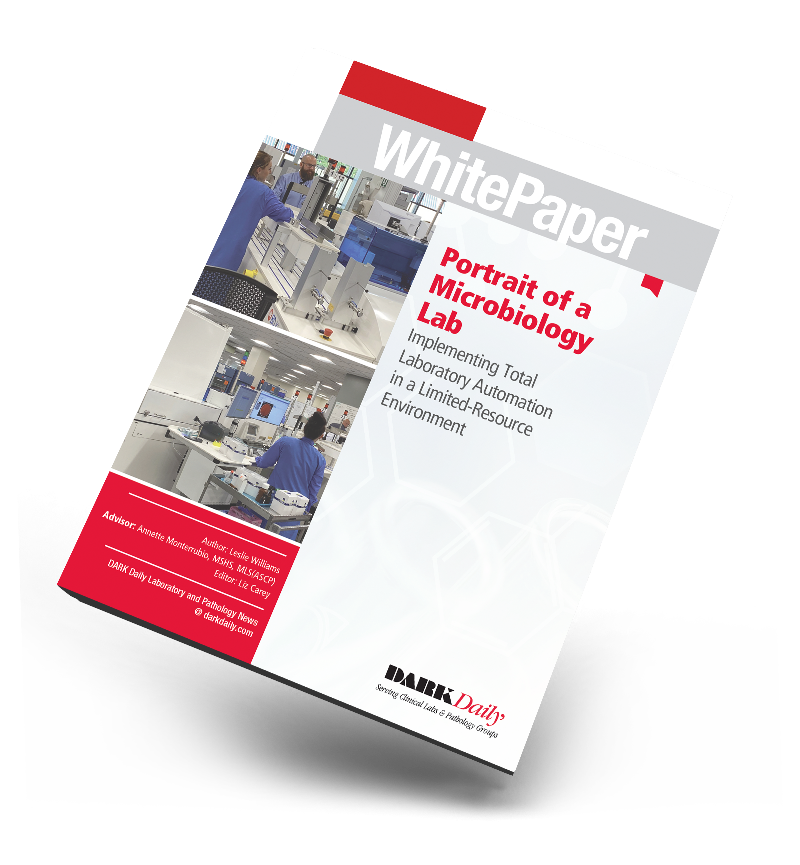 Author: Leslie Williams
Advisor: Annette Monterrubio, MSHS, MLS(ASCP)
Editor: Liz Carey
Microbiology labs are confronted today with the very challenges that drove automation decades ago in the rest of the core lab.
They have little choice but to automate, where possible, to alleviate the pressure on laboratory operations.
When Bronson Methodist Hospital in Kalamazoo, Michigan, decided the time was right to convert its microbiology laboratory to total lab automation (TLA), laboratory administration set a daunting go-live timeline. They then upped the ante by moving the entire core laboratory into a new free-standing facility while continuing to bring on new outreach customers.
This free white paper details the factors that were critical to the success of the TLA project and describes how automation helped redefine the clinical value of the hospital's microbiology laboratory. You'll learn about how the microbiology TLA conversion unfolded, the lab team involved to handle the project and the issues the team faced to get the job done.
With this paper, you'll:
gain insight from the experiences of the microbiology lab case study spotlight
understand a new type of consultation for automation conversion
gather ideas for what to expect with workflow, culture screens, staffing, and the laboratory information system as you contemplate a similar project
meet the team responsible for the conversion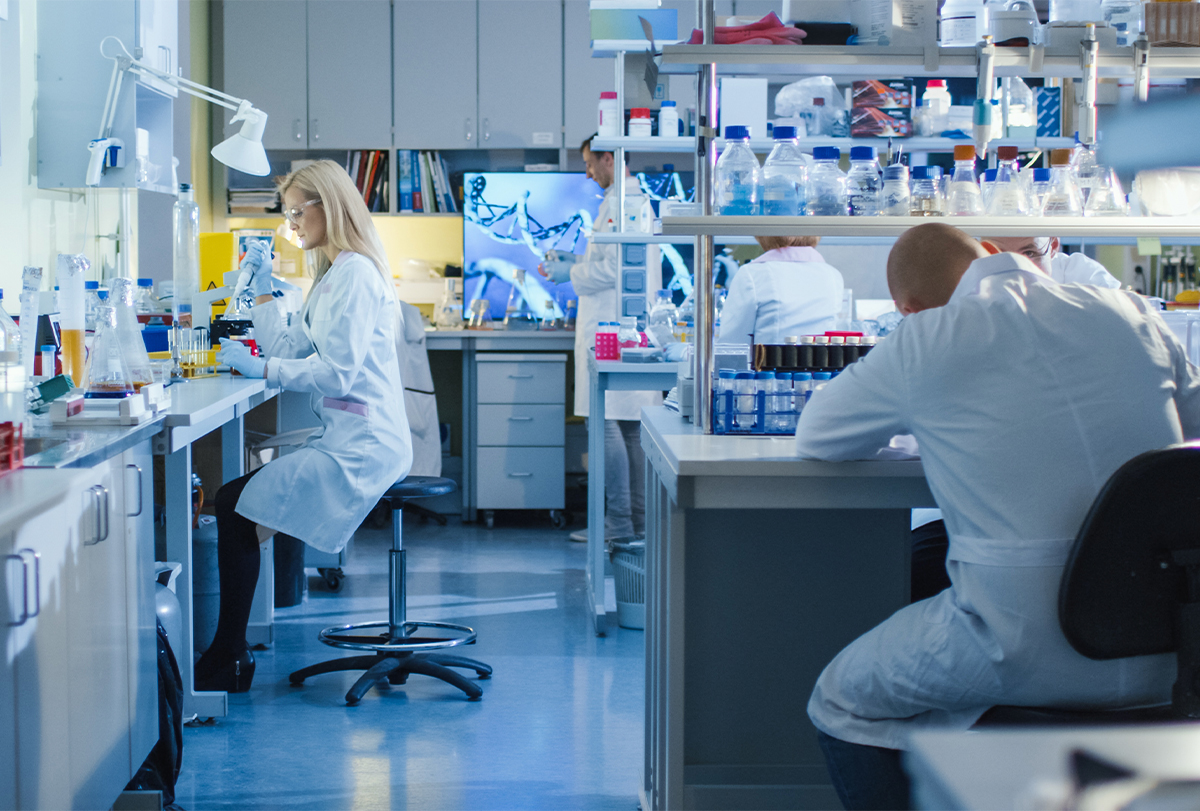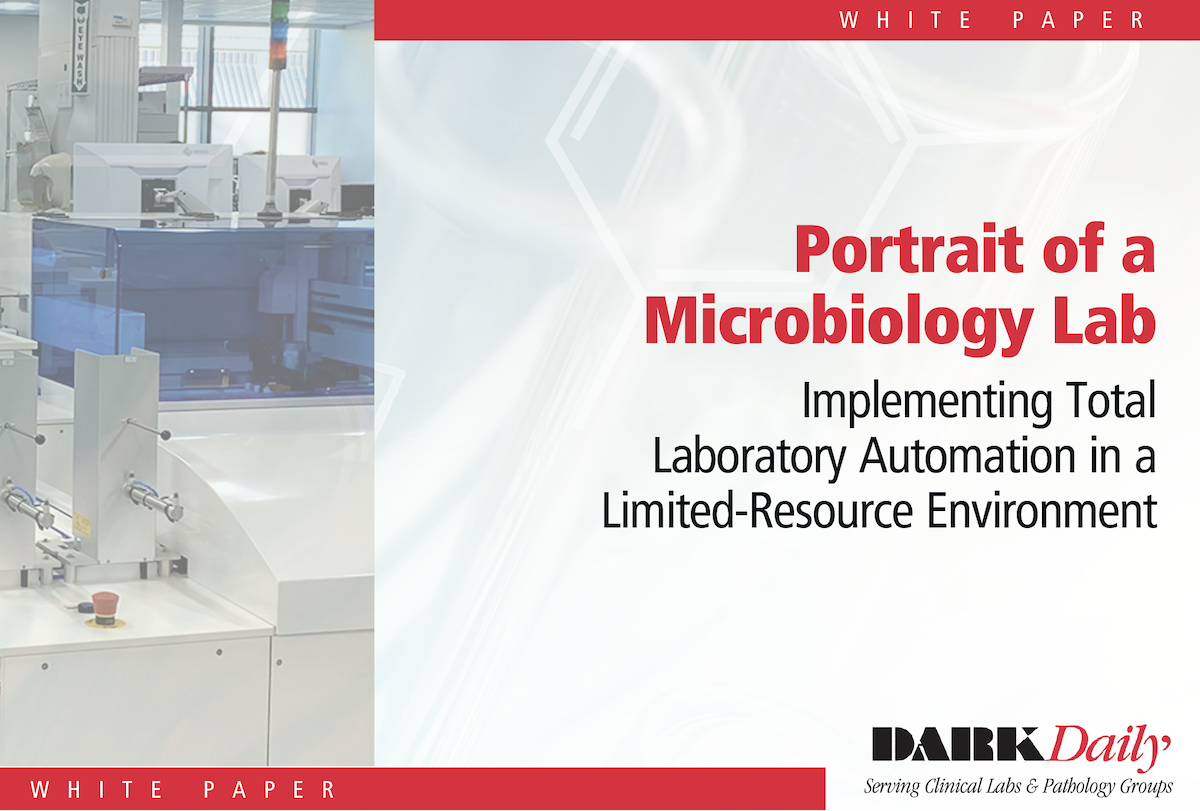 Table of Contents
Part 1:
For the leaders at Bronson Methodist Hospital, the premier teaching hospital serving southern Michigan and northern Indiana, it was clear that automation of the microbiology laboratory was critical for the organization to achieve its strategic goals. A Bronson lab leader takes you through the strategy behind and the journey to total lab automation (TLA).
Part 2:
Bronson's microbiology lab conversion coincided with the start of the COVID-19 pandemic. It was made more challenging by the decision to move into a new freestanding core laboratory at the same time—while the lab continued to bring on new outreach customers. Meet the team. Get a glimpse into the implementation process and changes they made in their lab as a result of the TLA conversion.
The Dark Intelligence Group is committed to protecting and respecting your privacy, and we'll only use your personal information to administer your account and to provide the products and services you requested from us. From time to time, we would like to contact you about our products and services, as well as other content that may be of interest to you. In exchange for providing this free content, we may share your information with the companies whose content you choose to view. By accessing the white paper, you're agreeing to the above.
You can unsubscribe from these communications at any time. For more information on how to unsubscribe, our privacy practices, and how we are committed to protecting and respecting your privacy, please review our Privacy Policy.