FREE PRE-RECORDED WEBINAR

About this webinar
Shrinking budgets. Reduced Medicare reimbursement for diagnostic tests. Customer service gaps. Inefficiencies and Staff Shortages. Conquering these (and other) challenges is critical for the financial success of clinical laboratories and pathology practices.
On this pre-recorded webinar you'll find a proven path to overcoming these obstacles through the principles behind Lean Six Sigma. These methods offer a real world approach to process improvement and better quality of service to patients, physicians, and other customers. Labs that are adopting Lean Six Sigma methods are reaping the benefits.
Watch and see how Lean Six Sigma seeks to eliminate waste in all its forms, removing anything from a process that doesn't add value, including common activities related to reimbursement, customer service, patient safety, lab test quality, blood collection, and more.
Bring your colleagues to learn how Lean Six Sigma contributes to a continuous improvement culture that enables laboratory directors and pathologists to maintain higher quality services while operating in a financially sustainable way.
The free, 60-minute webinar features Dr. Rita D'Angelo, a recognized expert on Lean Six Sigma, sharing with you the 'what and why and how' of adopting Lean Six Sigma methods in your lab.
Understand the key benefits of leveraging Lean Six Sigma in diagnostic labs
Learn the 'what and why' of Lean Six Sigma methodologies
Hear real-world examples of how Lean Six Sigma helps clinical labs cut costs and eliminate waste
Get a sense of the resources and training your team will need to be successful
Understand the key steps you need to start reaping the benefits of Lean Six Sigma in your Lab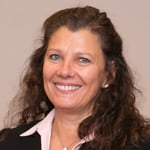 Rita D'Angelo, Ph.D.
Business Owner
Laboratory Learning Solutions

Dr. Rita D'Angelo is an internationally recognized expert in process improvement and lean production systems. She has trained and certified thousands of healthcare professionals in lean management, six sigma and ISO 15189 to improve the efficiency of health care facilities in the United States and Europe.
Dr. D'Angelo has a regulatory background with quality management experience at the American Red Cross, and an FDA-regulated chemical manufacturer. A co-founder of the Henry Ford Production System, she designed and implemented innovative operational efficiencies for the Henry Ford Health System and has led the team that secured America's first integrated laboratory system ISO 15189 accreditation.
Rita has taught Lean Management extensively over the past 15 years and serves as Adjunct Professor at Villanova University in the School of Professional Studies. She holds a Ph.D. from Wayne State University, Master's Degree in Health Administration, and a ASQ Six Sigma Black Belt, Quality Engineer, and Lean certifications.
Stream On-Demand!
By registering, you submit your information to the webinar organizer, who will use it to communicate with you regarding this event and other services.