Wednesday, September 28, 2022 | 1 PM EDT
60-Minute Webinar Sponsored By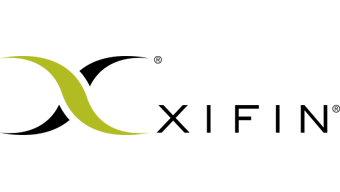 Physician engagement strategies and techniques used by diagnostic providers to increase ordering volumes, maximize clean claims, automate denials, and execute payer-specific appeals strategies to maximize reimbursement.
How purpose-built revenue cycle management solutions are critical to increasing cash collections and work in tandem with EHRs that facilitate physician adoption and ordering of novel and esoteric testing.
The most effective patient communication touchpoints and technology enablers to assist patients in preparing for out-of-pocket expenses and increase test completion rates.
The specific types of business intelligence, data models, visualizations, and analytics that better inform your executives, financial, and sales teams.
Automation and process enhancement opportunities related to prior authorizations, insurance discovery, benefits determination, eligibility verification, front-end payer edits, exception processing, and denials and appeals management.
About this webinar
Molecular diagnostics leaders face persistent challenges in growing their laboratories' market share.
Despite the complex nature of molecular diagnostics, ensuring the completion of tests and maximizing reimbursement of claims remain the best mechanisms for increasing revenue.
Several important dynamics can play crucial roles in overcoming these challenges, including increasing physician and patient communication at the time of order, facilitating patient access to diagnostics and timely adherence, proactively setting expectations related to patient financial obligations, and maximizing efficient claims reimbursement with an effective appeals strategy.
This new webinar, hosted by Dark Daily, will deliver practical approaches, process enhancements, and payer strategies essential to growing novel diagnostic market share through proactive, purposeful, and technologically enabled engagements with patients, physicians, and payers.
Harley Ross
Chief Commercial Officer

XIFIN, Inc.
Harley Ross holds a cross-functional strategic role working with the executive leadership team to oversee XIFIN's efforts associated with go-to-market strategy for new and existing markets as well as strategic product integration initiatives. Harley brings more than 20 years of experience with a varied background in sales, marketing, operations, and product development. He was previously EVP/Chief Revenue Officer at Quadax, leading sales strategy for the company's revenue cycle services division. With a proven track record on several complex projects and service offerings to help create custom solutions for HCPs, Harley is passionate about how technology and data can drive better patient outcomes as we continue to see the healthcare delivery and reimbursement market trends drive us into a new paradigm, especially post-COVID.
Clarisa Blattner
Sr. Director, MDx Support Services

XIFIN, Inc.
Clarisa Blattner is the Senior Director for MDx Support Services at XIFIN, Inc. Over the past six years, she has helped manage the billing and reimbursement operations of the outsourced billing department at XIFIN, cultivating and directing a large team of revenue cycle personnel, which services over 45 independent labs in multiple specialties, with focus on operational excellence, including workflow, service, platform, revenue cycle optimizations, and continuous process improvement. She also serves as a strategic consultant in clinical and billing operations. Blattner has over 20 years of healthcare experience, with 18 years being in revenue cycle management within the lab industry for such organizations as US Labs, Clarient, and MDxHealth. Clarisa holds a Bachelor of Science degree in Biological Sciences from the University of Southern California, and a certificate in Business Administration. She also holds a CCS credential through AHIMA, and a CPC credential through AAPC.
Executives, senior leaders, and directors of independent laboratories, hospital outreach laboratories, and other diagnostic providers
Molecular laboratory and pathology business development and sales executives
Leaders responsible for finance, operations, accounts receivables, billing, and revenue cycle management